Description
PRIMO PAN HAZELNUTS BRITTLE: CRUNCHY DELICACY
Battifollo is an ancient little municipality, with agricultural tradition, located on the Cuneo side of the Ligurian Alps.
Here Primo Pan bakes small lots of delicious cookies and brittles according to local traditions and using top-quality ingredients, such as eggs from small farms in the surrounding area, honey, raw cane sugar and stoneground, local wholegrain flours.
The Drolo hold the flavour of the Langhe Hazelnuts and cocoa, whose delicious taste arises at every bite.
The name Drolo originates from the French word 'drôle', meaning fun and light in French, to reflect their light and airy weight.
They do not contain cereals or butter.
Crunchy and light, they are great with a glass of cold or steamed milk, with a caffe latte or a cup of tea. They are excellent also with passito wine.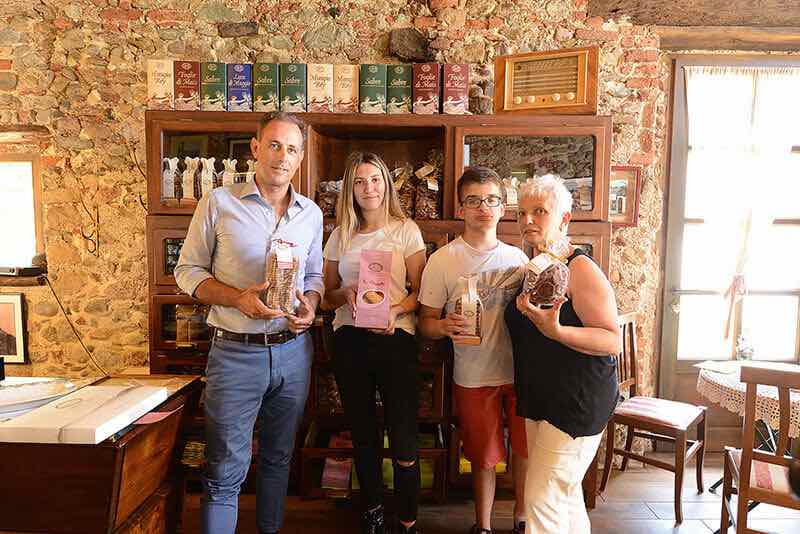 PRIMO PAN HAZELNUTS BRITTLE: INGREDIENTS
Round Piedmont hazelnuts ("Tonda gentile delle Langhe"), 40%, egg whites, sugar, cocoa powder, vanilla essence.
May contain traces of other nuts.
PRIMO PAN HAZELNUTS BRITTLE: NUTRITIONAL VALUES
Average quantity for 100 g:
Energy: 496 kcal (2047 kj)
Fat: 25 g

of which saturates: 2,3 g

Carbohydrate: 56 g
Fibre: 6 g
Protein: 8,9 g
Salt: 0,23 g
The information on the label of the product may vary for reasons beyond our control. Therefore, there may be discrepancies between the information on the website and that on the product delivered. Please always check the information on the product before consumption or use.