Description
WOODS HONEYDEW HONEY: PRODUCTION
Honeydew honey is produced by bees collecting and transforming plant resins and honeydew, the substance produced by the Metcalfa Pruinosa.
Apicoltura Vallera's organic honeydew honey is produced in the Monferrato in late summer.
WHY GUSTOROTONDO LOVES VALLERA BEEKEEPING
Gustorotondo loves Vallera Apiculture for the high quality of the honeys produced and for the elegant and harmonious style of the packaging, on which there are pleasant drawings of plants and flowers from which the honeys originate.
WOODS HONEYDEW HONEY: CHARACTERISTICS AND PAIRINGS
Dark amber in color, honeydew honey is less sweet than other honeys and does not crystallize.
Thanks to the remarkable aromatic complexity, honeydew honey is suitable for many different pairings. It perfectly pairs with aged or spicy cheeses, or with boiled meats; moreover, due to its malty aroma it is interesting in milk.
VALLERA APICULTURE
Vallera Apiculture is a farm dedicated to the breeding of bees and to the production of organic honey.
The activity was born in 2001, in the hills of Monferrato, for the will of Davide Bosio to recover the farm of his grandfather Emilio, renowned wine producer and amateur beekeeper.
The techniques used by the Vallera Apiculture for the production of honey are artisanal and mostly manual. Everything is made with care and with the aim of offering a pure and above all good food, respecting the life cycle of the insects.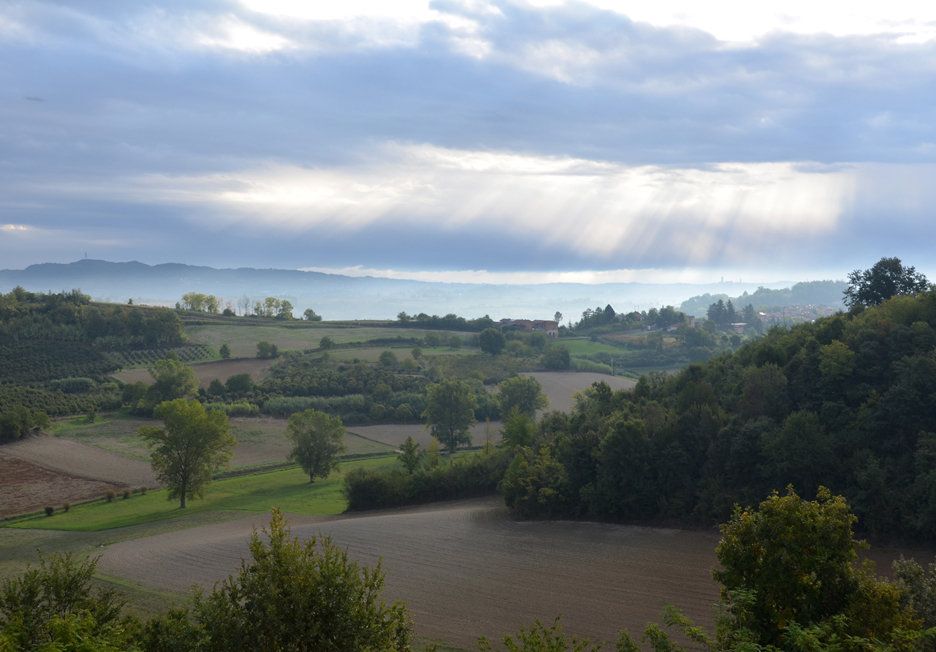 The work involves the use of organic products to combat varroa (the main parasite of bees), and the use of organic wax free of chemical residues. Honey is not pasteurized, and thus it maintains all its organoleptic properties.
In the last few years Roberta, Davide's wife, has brought to the company her own experience as a designer, and from the collaboration a new packaging line has been created.
The honeys produced have been rewarded in various competitions.
In particular, Apicoltura Vallera has been awarded at the Concorso Nazionale Grandi Mieli d'Italia (Great Honeys of Italy National Contest) for several honeys produced along the years.