Gerardo di Nola
At the very heart of pasta
Gragnano, the Gulf of Naples and Monti Lattari
Gragnano, a town located in in the south-east summit of the Gulf of Naples, is celebrated for its pasta across the world.
The small city spreads at the foot of Monti Lattari on different elevation levels, from 350 to almost 600 meters, and benefits from a special microclimate.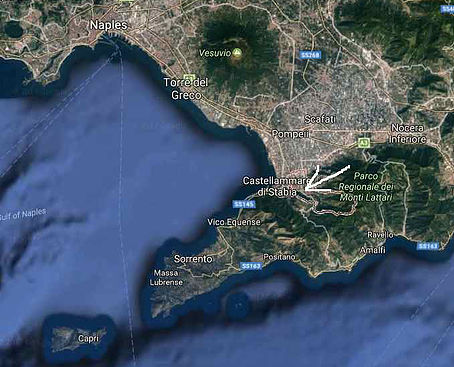 Gragnano and pasta production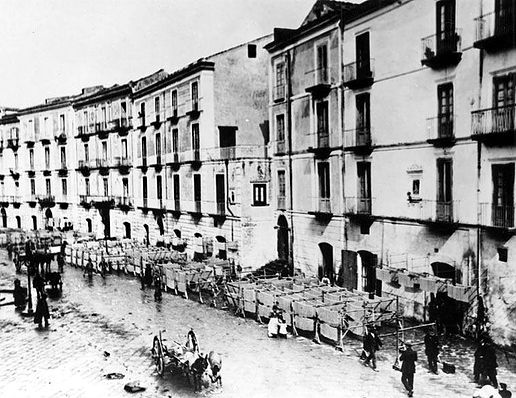 At the beginnig of the 19th century Gragnano was already well known for the quality of its macaroni, and there were more than 70 pasta factories. In the middle of the century the production reached its peak: 75% of the active population worked in the 'macaroni' industry and pasta factories were more than 100, producing more than 1000 quintals of pasta per day.
​
July 12th 1845 is an important date in the history of the fame of Gragnano as the homeland of pasta. That day, during a lunch, the King of the Kingdom of Naples, Ferdinand II of Bourbon, granted to the pasta producers of Gragnano the high privilege of providing the court of any long pasta. Since then Gragnano became the City of Macaron.
Gerardo di Nola in Gragnano
The pasta factory Gerardo di Nola was born in Gragnano in the 70s of the 19th century. In the 30s of the 20th century the company moved its headquarters to Castellammare di Stabia, where it remained until 1995, always producing pasta of great quality.
Today the company is run by Giovanni Assante along with Ada, Mariaelena and their amazing team. Together, they restored Gerardo di Nola to its proper honor and realized the dream of bringing the Gerardo di Nola back to the heart of Gragnano, the city of pasta.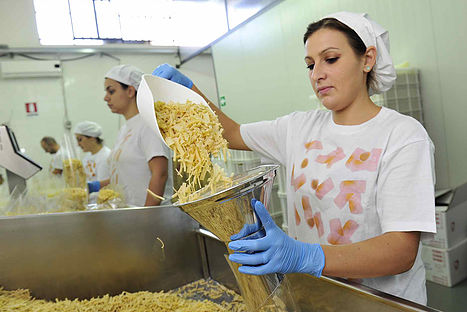 Gerardo di Nola: the ingredients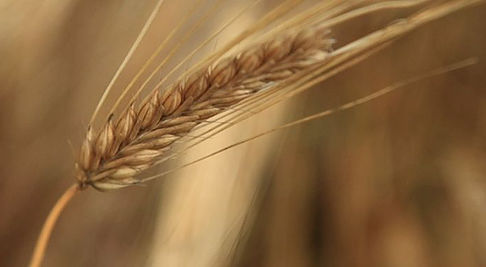 The pasta Gerardo di Nola is made in respect of tradition and with love.
It is made exclusively with Italian durum wheat semolina, provided by selected partners, mixed with water from the local aquifer. Water is in fact one of the determining factors for the taste of Gragnano's pasta and that's why Gerardo di Nola uses only the water that flows from the sources of Monte Faito, poor of limestone, which gives pasta unique features.
Gerardo di Nola: the production
Gerardo di Nola uses bronze dies that shape the dough through keyholes and make it rough and porous at the right point, with a lively and full-bodied texture, perfect to receive and enhance sauces and seasonings.
The drying method – one of the most important steps of the production – is low-temperature and slow, taking from 15 to 24 hours depending on the cuts, to preserve the organoleptic properties of the ingredients. The short pasta are dried on wooden frames, while the long ones are arranged in static cells, on rods and then on trolleys. After drying, the process is completed with elegant packaging, strictly manual.