Description
PRINCIPATO DI LUCEDIO ERMES RICE: HOW TO PREPARE
In a pot of water draining water: cook Ermes red rice for 35 minutes, beginning with cold water. Drain and sautés in a pan with the selected ingredients, or serve cold in a rice salad.
In a pressure cooker: cook Ermes red rice for 15 minutes, adding double the volume of water (e.g. 100 g of rice with 200 ml of water or stock).
In a pot of water making it absorb the water: cook Ermes red rice in the 'risotto way' to preserve the nutritional values as much as possible
PRINCIPATO DI LUCEDIO ERMES RICE: INGREDIENTS AND PACKAGING
Ermes brown rice. Produced in Italy.
Packaged in protective atmosphere.
Store in a cool and dry place away from light.
LUCEDIO AND RICE GROWING
Principato di Lucedio rice has a centuries-old history.
At the beginning of the 12th century, the Vercelli plain north to the Po was largely covered by woods, scrubland, moorland, marshy lands.
The Cistercians had very advanced agricultural knowledge and techniques for the time. They created space by clearing the woods and other ground unsuitable for grazing.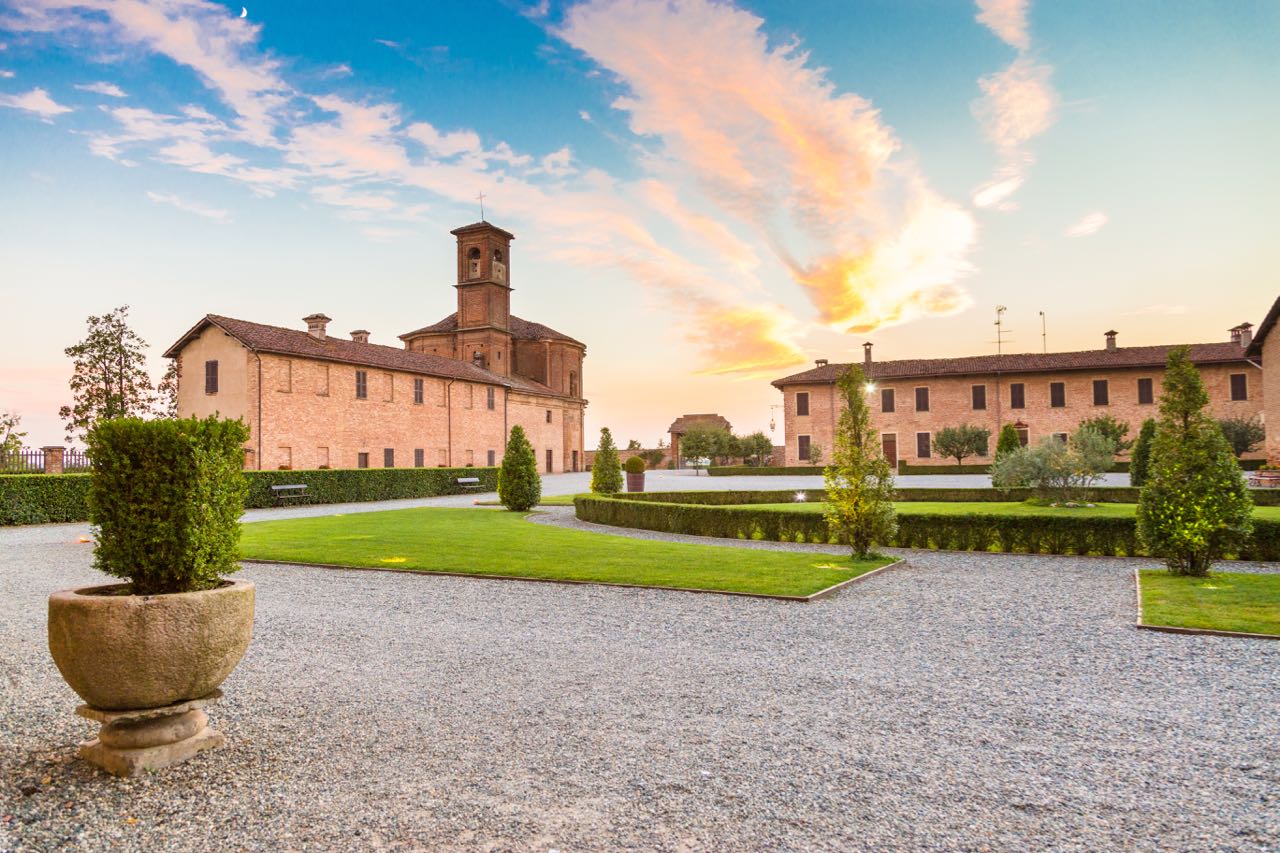 At the beginning, rice was probably planted in the cloisters for medicinal purposes; then the monks realized that it also grew well in open fields. Perhaps, already in the fourteenth century, hundreds of hectares of rice were being grown.
Today "Principato di Lucedio" is a farm covering over 500 hectares.
The architectural complex of the Abbey is part of the Bosco delle Sorti della Partecipanza, a Piedmont Regional Park that protects one of the few remaining lowland forests.
The production process of the Principato di Lucedio rice, with a low environmental impact, and the packaging, without preservatives in modified atmosphere, guarantee rice and other products with high nutritional qualities.
PRINCIPATO DI LUCEDIO: LUCEDIO THROUGH THE CENTURIES
Principato di Lucedio is located in Trino, in the province of Vercelli, in the heart of Piedmont.
The history of the Principato di Lucedio begins centuries ago. It was initially an abbey, the abbey of Lucedio, to then be secularized and, through various vicissitudes, become principality, the principality of Lucedio.
The monastery received important donations in the area of Vercelli and also in more distant territories and, over time, became a thriving center of economic and political power.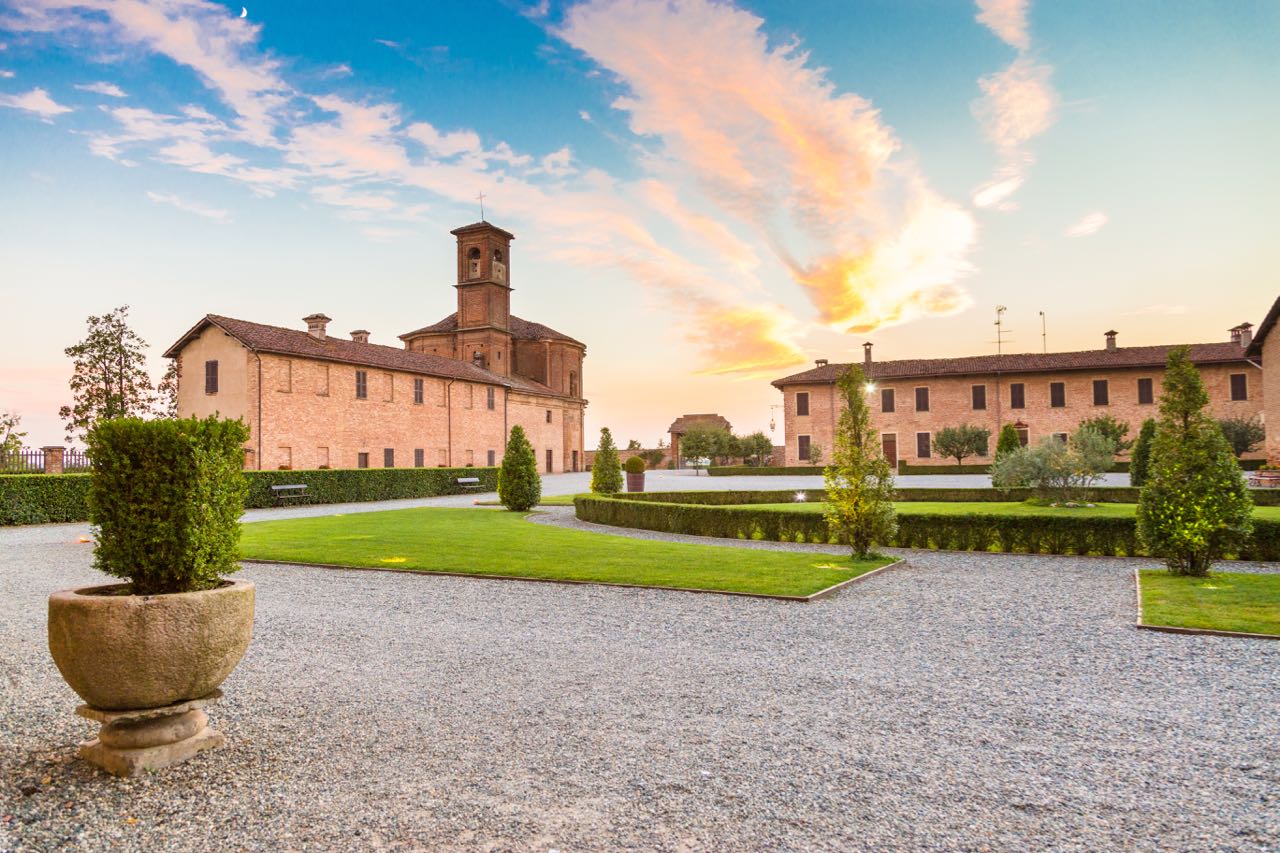 In 1784 Pius VI secularized the abbey and in 1800, with the French domination, the former abbey and almost all its assets were confiscated.
It was then owned by Napoleon's brother-in-law, Prince Camillo Borghese, and subsequently, in 1818, was sold to a company composed of the Marquis Michele Benso di Cavour and Carlo Giovanni Gozzani of San Giorgio and Luigi Festa.
The marquis Gozzani of San Giorgio then left the Grangia of Lucedio and Montarolo in inheritance to his nephew Felice Carlo who, in 1861, ceded the property to the Genoese Raffaele de Ferrari, Duke of Galliera. Vittorio Emanuele II gave him the title of prince for services rendered to his country. The son of the Duke De Ferrari renounced the title and donated the property to his cousin, the Marquis Andrea Carrega Bertolini, whom the king granted to take the title of prince of Lucedio.
In 1937 Count Cavalli di Olivola bought the property. The daughter, the countess Rosetta Clara Cavalli d'Olivola Salvadori di Wiesenhoff, is the current owner.