Description
Delfino Battista's Top Anchovy Fillets are the result of carefully selected ingredients and search for fine flavours.
DELFINO BATTISTA'S ANCHOVY FILLETS IN EXTRA VIRGIN OLIVE OIL: INGREDIENTS
Anchovies (engraulis encrasicolus), extra virgin olive oil, salt.
WHY GUSTOROTONDO SELECTED DELFINO BATTISTA
We selected Delfino Battista for the authentic flavours and for the attention the company dedicates to the ingredients and to the production processes.
DELFINO BATTISTA'S TOP LINE
The 'Top' line is a selection of excellent quality products, presented in refined packaging. This range represents the traditional flavours of the sea.
DELFINO BATTISTA: TRUE FLAVOURS FROM THE AMALFI COAST
Just after the Second World War Pasquale Battista opened a small food laboratory where he worked with passion and pride, mainly producing preserved anchovies.
During the 1990s Pasquale Battista's sons took over the the activity, and they are now carrying on the tradition of preserving anchovies thanks the expertise and teaching of their father.
Delfino Battista processes the ingredients with care and patience, and some parts of the process, as packaging, are done by hand.
All Delfino Battista's products are chemical and additive free, keeping intact quality and flavours.
The highly-selected ingredients and the careful workmanship guarantee genuine products, suitable for a healthy and balanced diet.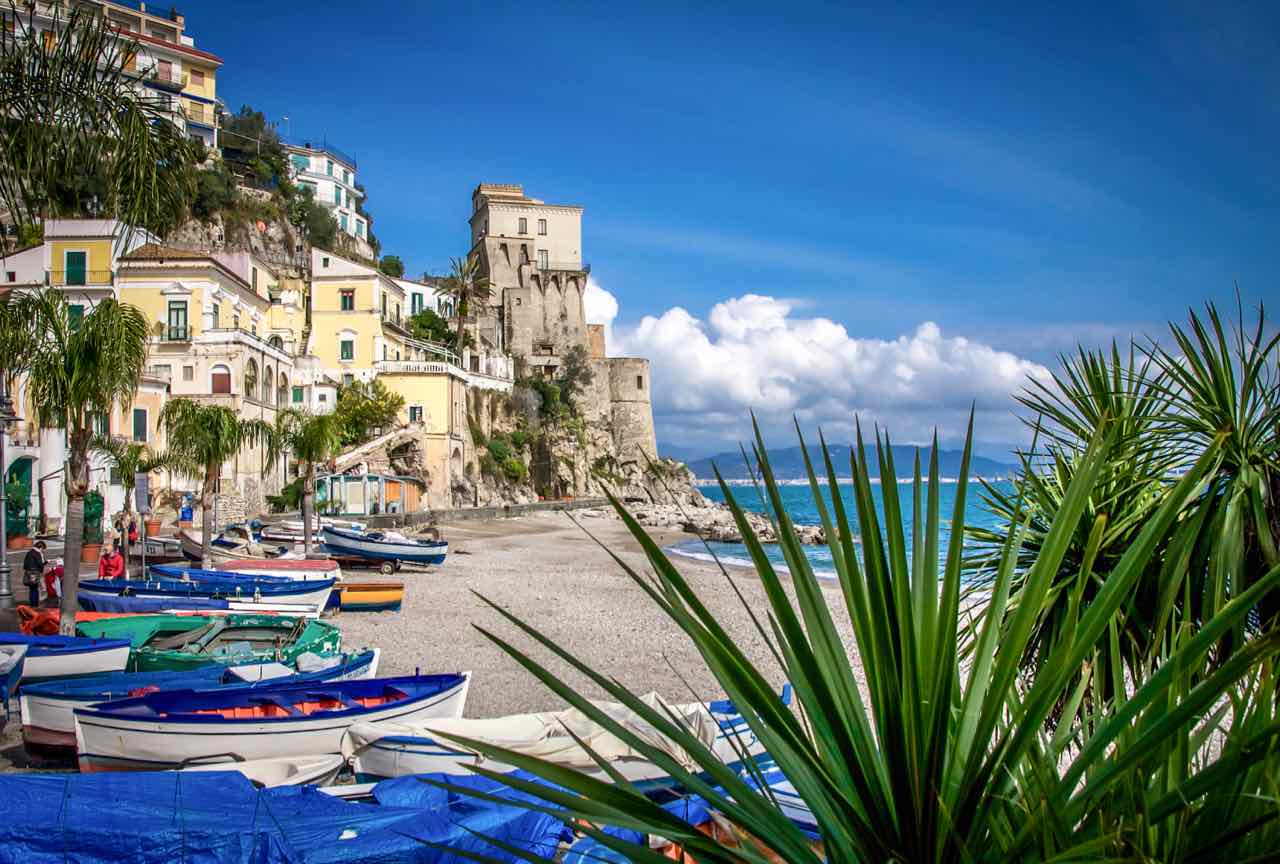 Delfino Battista's story is deeply rooted in a delightful, small fishing village of the Costiera Amalfitana, Cetara.
In Ancient times, many Mediterranean places were called Taricheiai (in Greek) or Cetaria (in Latin). The name derives from the fact that in those places there were places for the processing of fishes: cetariae were basins which were used in the production of fish sauces or other salted fish products.
In the Middle Ages nearly all the Roman processing places became tuna-fishing plants and the production of garnishes and dressings became much less popular. In Cetara, Delfino Battista still carries on the tradition of fish processing and producing gourmet delicacies.