Description
SALA CEREALI'S FRUIT MUESLI: INGREDIENTS
Oat flackes, fruit in varying proportions 30% (raisins, apricots, apples, prunes, pears, hazelnuts, almonds), whole-wheat flakes, shelled sunflower seeds.
Contains gluten and nuts. May contain traces of sesame seeds.
SALA CEREALI'S FRUIT MUESLI: NUTRITIONAL VALUES
Average quantity for 100 g:
Energy: 362 kcal (1524 kj)
Fat: 8,0 g

of which saturates: 1,2 g

Carbohydrate: 57,8 g
Fibre: 9,4 g
Protein: 10 g
Salt: 0,01 g
The information on the label of the product may vary for reasons beyond our control. Therefore, there may be discrepancies between the information on the website and that on the product delivered. Please always check the information on the product before consumption or use.
SALA CEREALI: A HISTORY OF QUALITY AND TRADITION
Sala Cereali was established in 1906 in Sondrio, in Nothern Italy.
Since then, Sala Cereali has dealt in cereals and flours, the most important food source in the Valtellina region.
In 1969 Luigi Sala patented the production of dried 'Pizzoccheri', a rustic kind of pasta 'tagliatelle' made with buckwheat flour, allowing for a long storage time and enabling Sala Cereali to sell them abroad.
Cereals and pulses come mainly from selected Italian crops; production and packaging are carefully monitored in order to obtain high-quality products.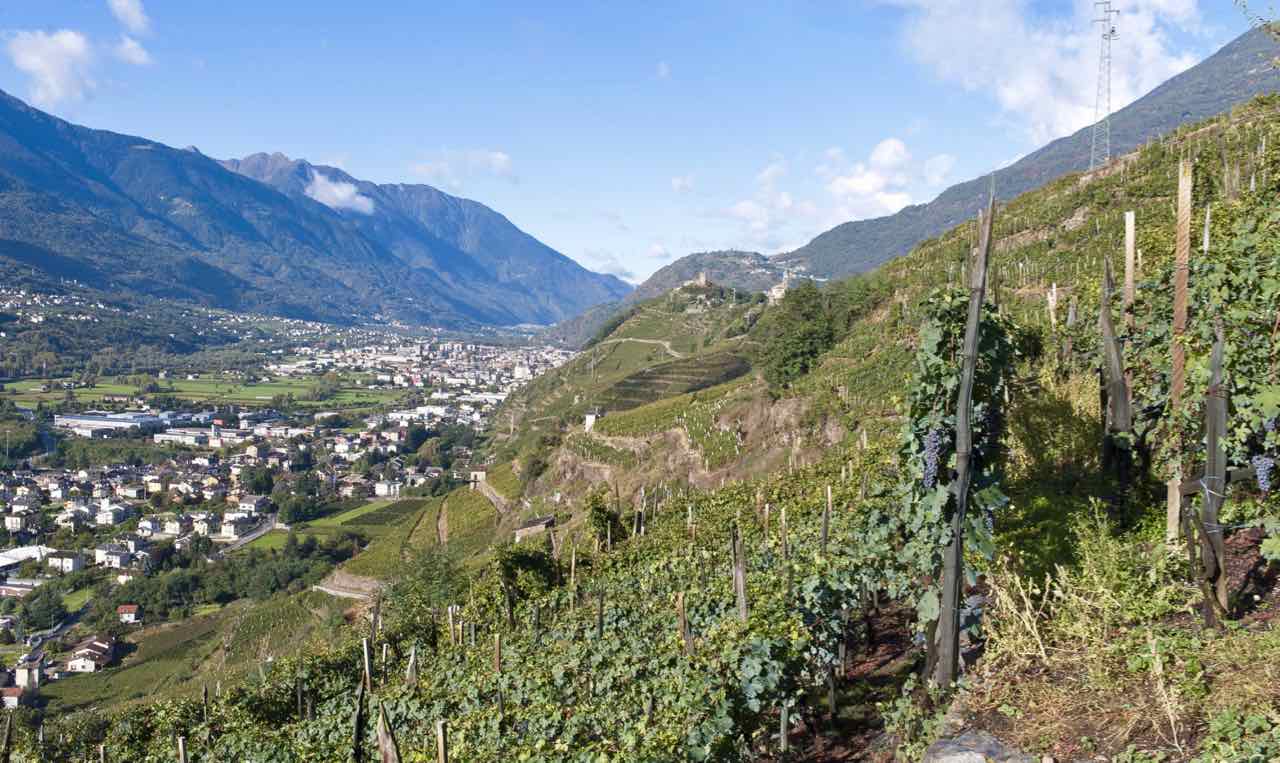 SALA CEREALI AND THE VALTELLINA TERRITORY
Sala Cereali products are mainly rooted in the geographical and cultural environment of the Valtellina.
The Valtellina region is located in the north of Lombardy. The valley is enclosed by the Bernina Alps (north), the Ortles mountains (northeast), and the Orobie Alps (south), ad it is crossed by the river Adda from its sources in the Ortles mountains westward to its entry into Lake Como.
It is 120 kilometres long and about 65 wide, and it is the only major Alpine river valley running from east to west.
Many areas of Valtellina are protected in a park or a natural reserve, as for example the Stelvio National Park, the Orobie Valtellinesi Park and the Val di Mello Nature Reserve.
Along the valley, different landscapes appear, from the wide and sunny bottom of the valley to the peaks and glaciers on the top of the mountains.