Description
WHY GUSTOROTONDO CHOSE MARIANGELA PRUNOTTO'S PEACHES PRESERVE
Gustorotondo selected Mariangela Prunotto's peaches preserve with cane sugar for its exquisite taste, for the simplicity of the ingredients and for the large amount of fruit used.
MARIANGELA PRUNOTTO'S PEACHES PRESERVE: INGREDIENTS
MARIANGELA PRUNOTTO'S PEACHES PRESERVE: NUTRITIONAL VALUES
Average quantity for 100 g:
Energy: 163 kcal (643 kj)
Fat: < 0,1 g

of which saturates: < 0,1 g

Carbohydrate: 36 g
Fibre: 2,9 g
Protein: 0,8 g
Salt: 0,1 g
The information on the label of the product may vary for reasons beyond our control. Therefore, there may be discrepancies between the information on the website and that on the product delivered. Please always check the information on the product before consumption or use.
MARIANGELA PRUNOTTO FARM
The Mariangela Prunotto farm is located in Alba, the capital of the Langhe (Piedmont) and an area of ​​particular agricultural and wine value.
Mariangela Prunotto farm uses fruits and vegetables from its own organically-grown trees to obtain a variety of exquisite preserves, sauces and honey.
The organic method of cultivation allows to drastically reduce the toxic residue on the ripening fruit, thus obtaining a healthier fruit with higher nutritional qualities: ideal raw material for a high-quality transformation.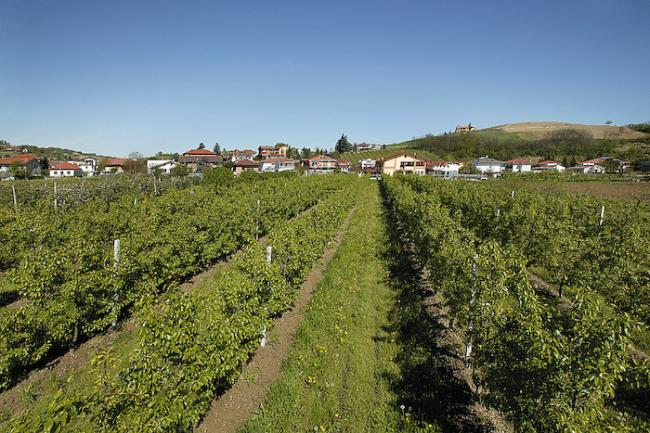 The Mariangela Prunotto farm carefully selects fruits and vegetables. The farm uses the best quality fruit and vegetables, processing them within a few hours of the harvest without the addition of any chemical product.
The high-quality ingredients and the careful processing allows to produce tasty and absolutely genuine products.