Giraudi Artisan Chocolate
An example of creativity, craftsmanship and charm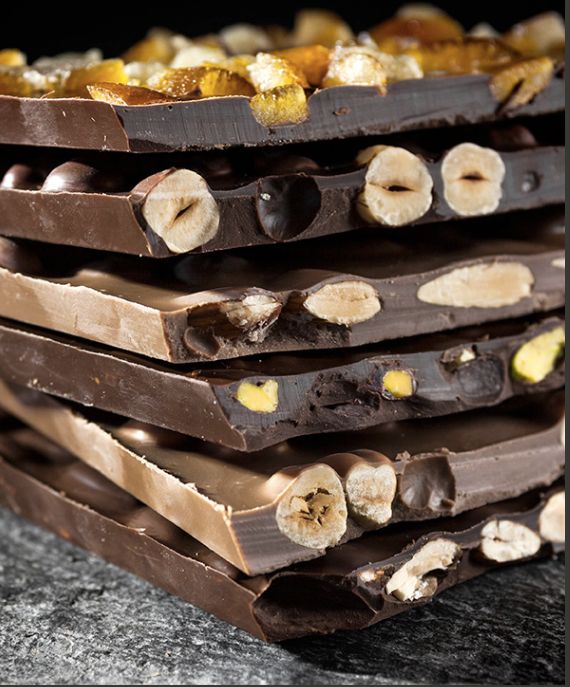 Giraudi artisan chocolate: the beginning
Born in Piedmont, in a little country near Alessandria, at the beginning of the 20th Century, Giraudi has become a famous and esteemed brand for the high quality handcrafted chocolate production over the last twenty years.
In 1907 Giovanni Battista Giraudi begins his business with a mill and an oven for bread-making in Castellazzo Bormida, Piedmont, at the Northwest of Italy. Meanwhile Paolino Boidi grows up as patissier at the Pasticceria Romano in Alessandria and, at the end of '50ies, he opens a patisserie in the center of Castellazzo Bormida.
During the '60ies Giraudi takes over the Bar Vittoria in the centre of Alessandria and starts to test different recipes with chocolate. Mandrugnin, Croccantelli and Amaretti are the first born in the future process of development and success of the brand Giraudi.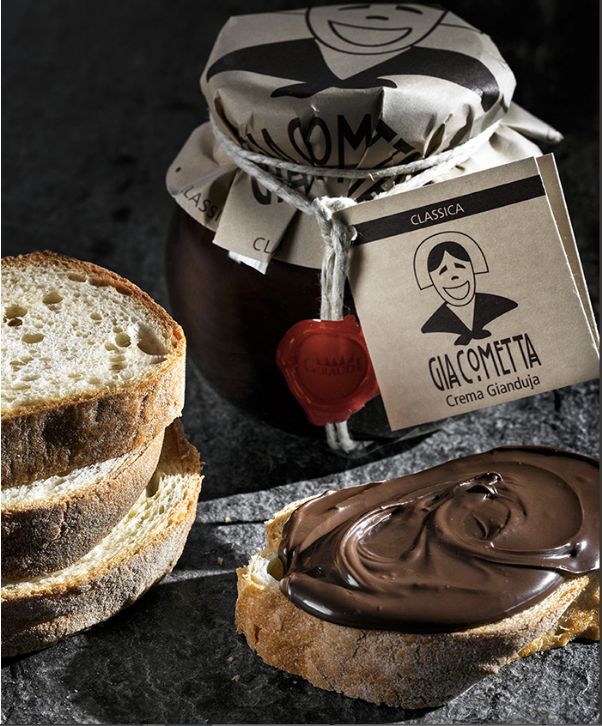 Giraudi during the '80ies and the '90ies
In 1982 Giacomo Boidi, nephew of the chocolatier Battista Giraudi and of the pastry chef Paolino Boidi, connects both arts and becomes the owner of the Giraudi Pasticceria.
​
From the middle of the 90ies, thanks to trusty partners, encounters and cooperation with relevant figures in the world of wine and food, Giacomo Boidi begins to see the first effects of his strength and hard work.
In 1993 the bakery moves to the centre of Castellazzo Bormida and the Pasticceria Giraudi becomes a more structured company, without being overwhelmed by popularity and always focusing on the handcraft aspects of production.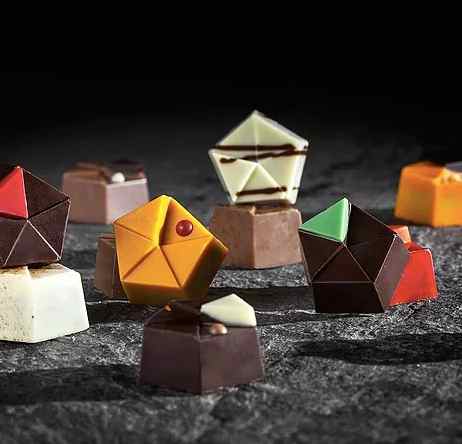 Giraudi growing and keeping artisan vocation
Giacomo Boidi invests his enthusiasm, his resources and his creativity in this new adventure. Thanks to the knowledge and expertise of his uncles, great and benevolent masters, and to his entrepreneurial spirit, Giacomo starts a major project that gives great results. The sales increase in Italy and in the foreign countries. This this is exactly the right motivation that Giacomo needs to move on a new step.
​
In September 2005, Giraudi opens in a suburb of Castellazzo Bormida his current laboratory, equipped with a teaching room and an elegant coffee shop & chocolate boutique to taste freshly made products.
High-quality chocolate awarded
Giraudi selects top-quality cocoa from Latin America and mixes it with high-quality ingredients in order to create the finest chocolate. Giacomo and his colleagues have the extraordinary talent of obtaining artisan products with innovative techniques.
​
In 2016, Giraudi has been awarded in the International Chocolate Awards, both in the Italian/Mediterranean Competition, which was judged in Florence, Italy from 25 to 29 February 2016 and in the World Final, which was judged during Chocolate Week in London, 6 – 12 October 2016.