Description
The Spaghettoni Cavalieri, with a rough and porous surface and a wider section than normal spaghetti (the section of Spaghettoni Cavalieri is 2.8 mm), is a particularly well known and appreciated shape of pasta Cavalieri. Pasta Cavalieri is one of the best artisan pasta brands durum wheat semolina pasta chosen by Gustorotondo for its exceptional consistency when chewed.
Spaghettoni Cavalieri require a special mixture of semolina, and are obtained with a die made of a special bronze alloy and with funnel-milled holes to give a gentle pressure when the dough takes its shape.
Spaghettoni Cavalieri's low temperature drying for about 40 hours allows a perfect distribution of carbohydrates and proteins inside Spaghettoni, and the homogeneous distribution allows to obtain balanced cooking from the core to the surface, a 'delicious chewiness'.
SPAGHETTONI CAVALIERI: PAIRINGS
Spaghettoni Cavalieri pair perfectly with shellfish, clams, mussels and with most of the sauces of the Italian tradition. Try them also in the classical and simple 'garlic and oil and chilli' recipe.
Watch the "Spring Onion Spaghettoni" video recipe by "Il Luogo di Aimo e Nadia" Restaurant in Milan (2 stars Michelin)
SPAGHETTONI CAVALIERI: AWARDS
In 2001 the Spaghettoni Cavalieri it won the prestigious Oscar of the la National Association for the Specialty Food Trade in New York.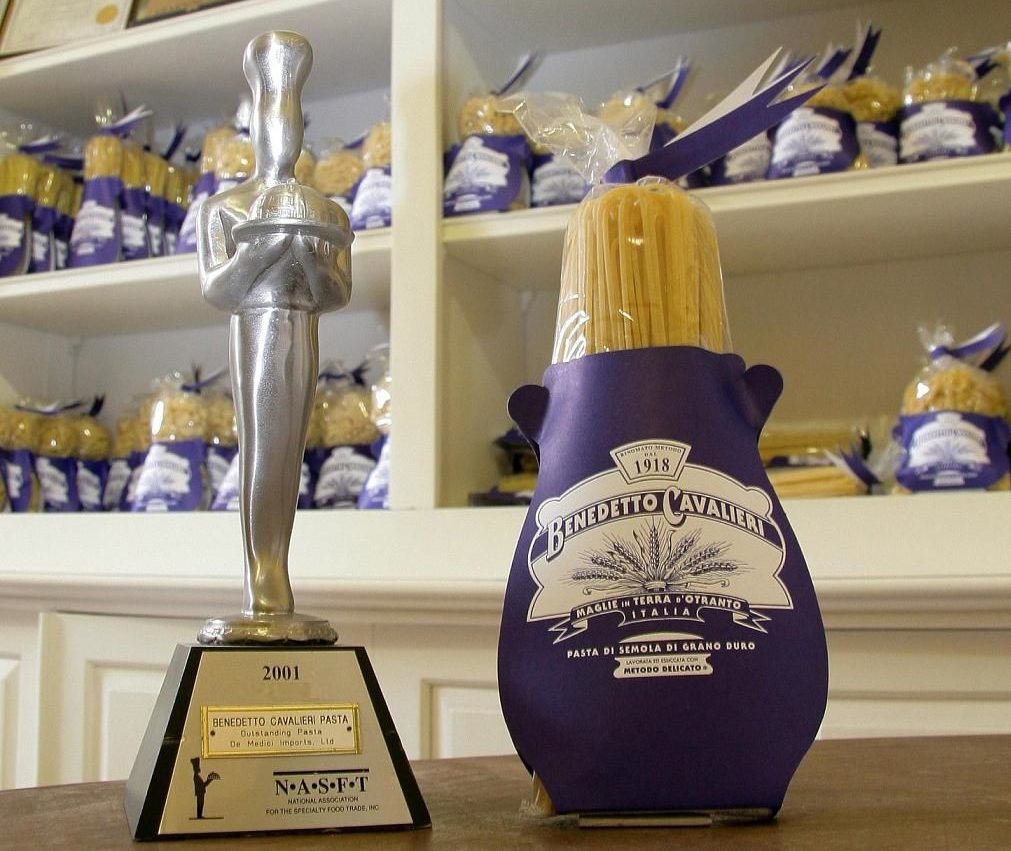 SPAGHETTONI CAVALIERI: COOKING TIME
The cooking time of the Spaghettoni Cavalieri is 16-17 min…but it's worth waiting!
SPAGHETTONI CAVALIERI: INGREDIENTS
BENEDETTO CAVALIERI ITALIAN PASTA
«Every package of pasta will gain credit from the previous one».
With this forceful message to his 83 collaborators, Benedetto Cavalieri inaugurated his Mill and Pasta Factory with the specific intent to produce first choice pasta. It was July the 7th 1918.
Spaghettoni Benedetto Cavalieri and in general Benedetto Cavalieri Pasta Factory are widely known for the keenness for pasta, the cure and the constant research for the best quality that the Cavalieri Family hands out from generation to generation.
Row materials are rigorously selected. They grow in purposely chosen fields especially on the hills of Apulia and Basilicata (South of Italy); the durum wheat is cultivated without the usual massive use of chemical fertilizers that increases the quantities at the expense of quality.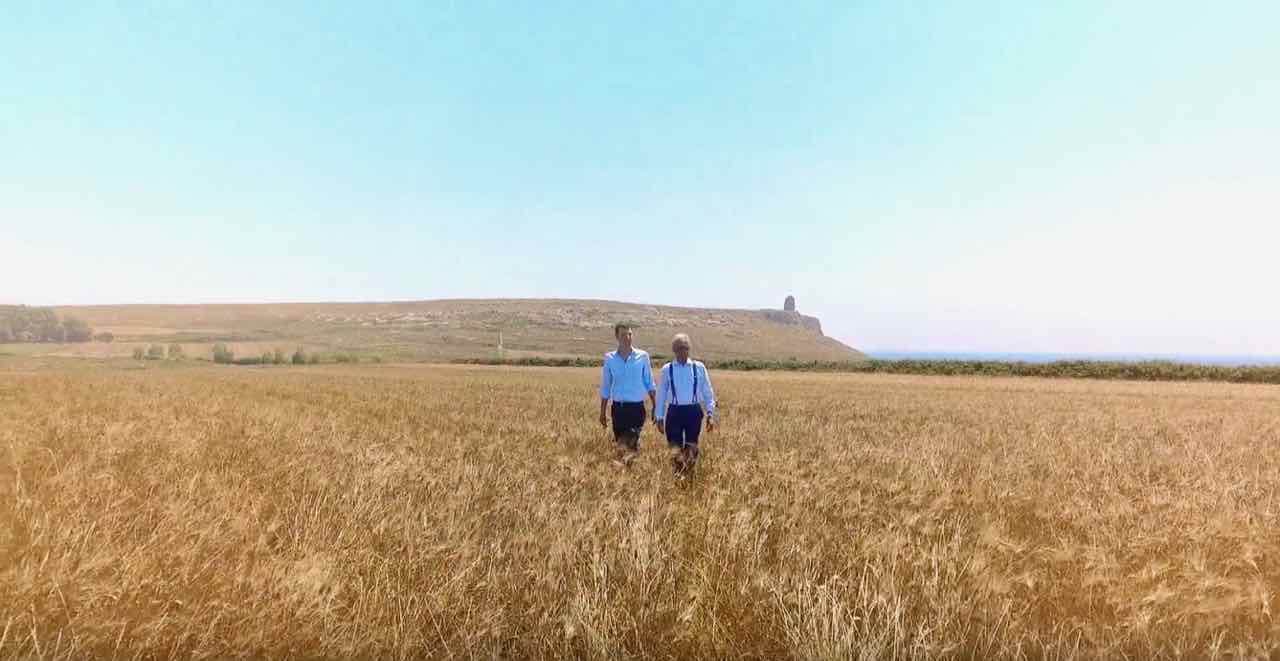 The Founder developed a method, called "Delicate Method": the long kneading, the slow pressing, drawing and drying at a low-temperature permit to preserve the nutritional values of the durum wheat, its taste and typical flavour and a completely natural consistency which is still so highly esteemed by gourmets.
Since 2005, Pastificio Benedetto Cavalieri has been appointed Learning Centre of Slow Food University of Gastronomic Sciences of Pollenzo (Piemonte). The thematic one-week seminars on pasta-making are attended by students who come from the five continents.
In 2018 the Pastificio Benedetto Cavalieri turned 100 years old!