DEFINITION AND ORIGIN OF THE VARIOUS TYPES OF VINEGAR
When we think about vinegar, we almost always come up with a couple of types, namely wine vinegar and apple vinegar. In fact, many people do not imagine that there are many types of vinegar. Vinegar is obtained thanks to the oxidation process of the ethanol contained in the wine and in many fermented alcoholic beverages such as cider, beer, mead or in raw materials such as malt, rice and fruit. Ethanol turns into acetic acid due to the action of Gram-negative bacteria of the genus Acetobacter.
From the point of view of food categories, vinegar belongs to nerve foods, that is exciting. The legislation on the production of vinegar in Italy has undergone many changes over the years and is extremely precise. It establishes, for example, that:
the product obtained from acetic fermentation of alcoholic or sugary liquids of agricultural origin can be called vinegar provided that: its total acidity (acetic acid) is between 5 and 12 grams per 100 milliliters; it has an amount of ethyl alcohol not higher than 0.5% in volume; it does not present characteristics or substances in quantities that go beyond the limits recognized as normal and not harmful;
wines for acetification cannot contain acetic acid higher than 8 grams per liter;
in the vinegar preparation are allowed the addition of water, of caramel in the vinegars other than the wine one, of aromas in the maximum measure of 5% in volume and also the decoloration with oenological coal.
BUY THE BEST ITALIAN ARTISAN VINEGARS ON GUSTOROTONDO
On Gustorotondo you find different types of Italian vinegar and the best artisan traditional Italian foods.
We look for producers who have high-quality standards, and we offer artisan Italian good products that enhance the tradition and authentic flavours of Italian cuisine.
Gustorotondo was born as a traditional Italian food store in the center of Milan, and then started the e-commerce business. Now you can buy traditional Italian food online on Gustorotondo from all over Italy, from England, from Germany, from Netherlands, from the Czech Republic, and from all the other European countries.
Shop online the best authentic artisan Italian food at Gustorotondo!
HERE ARE ALL TYPES OF VINEGAR
Vinegar is used in cooking, marinating, and to season raw meats, fish, salads and fruit. For each recipe you can choose different types of vinegar. Let's try to list the most common types of vinegar:
In Italy wine vinegar is the most famous. White wine vinegar or red wine vinegar, obtained from red or white wine, is the most widespread also in Germany and in most of Europe. It is different in many qualities and the best are aged in wood for about two years.
Vinegar conceived in the Estense Casa Ducale by Cristoforo Messisburgo is called Aceto Sopraffino, that translates Superfine Vinegar. It is made from raw musts of grapes like Cabernet Sauvignon, Raboso and Merlot, and aged in oak barrels.
Apple cider vinegar. It is the best known and most used alternative in Italy to wine vinegar and derives from cider or must.
Less well known is the pear vinegar, which has a higher sugar content and whose aroma changes according to the variety of pear used for its production.
Other types of vinegar derived from fruit are that of raisins, produced in Turkey; coconut vinegar extracted from coconut palm, typical of India and South East Asia; passion fruit vinegar, widespread in France.
Malt vinegar, more used in England, is obtained from barley for malting, transforming the starch present in the barley grains into sugar and obtaining a beer which is then oxidized by alcoholic fermentation.
Honey vinegar is produced with the fermentation of mead and is characterized by its acidulous taste and golden color.
Rice vinegar: has a delicate taste and can be white, red or black, very used by the Japanese.
Sugar cane vinegar is found in the Philippines, France, and the United States.
Beer vinegar, on the other hand, is more typical of Germany, Austria, and the Netherlands.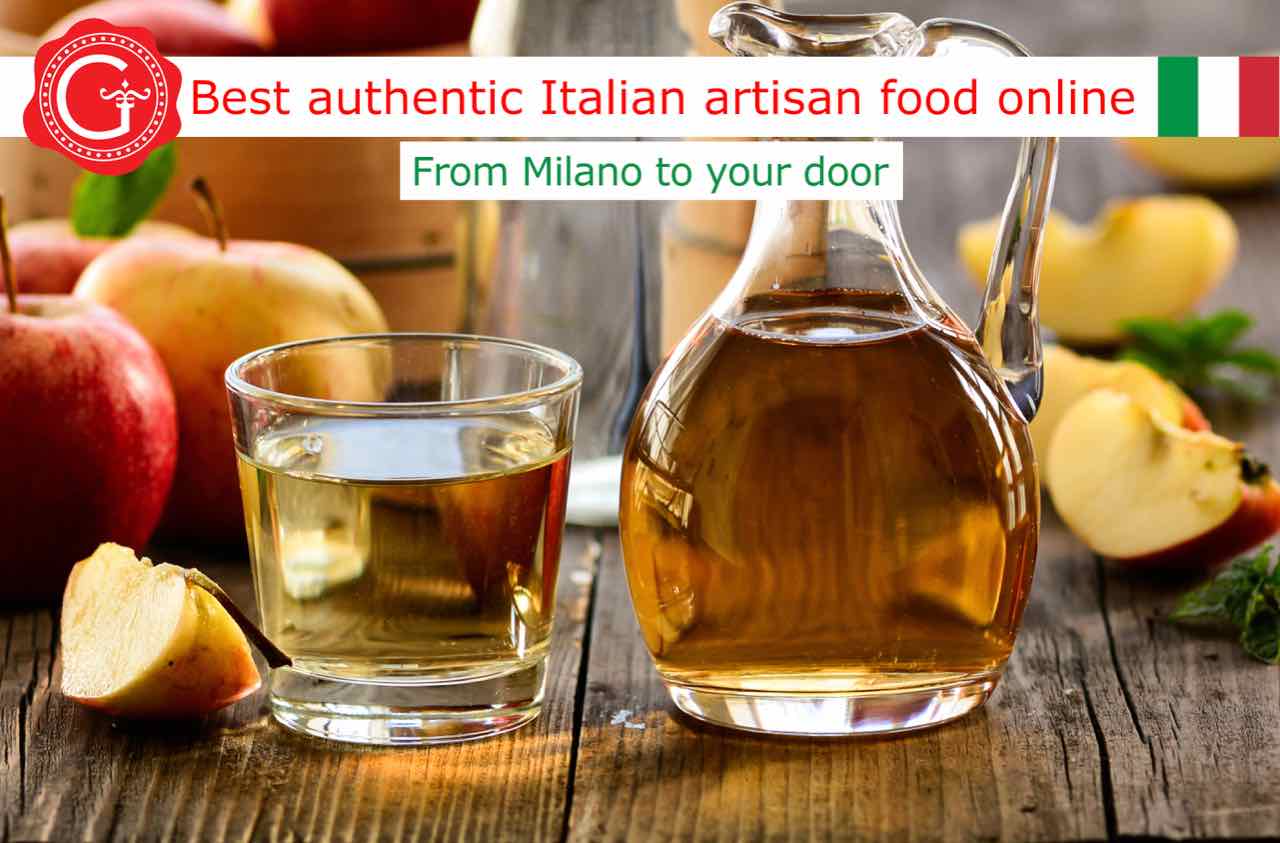 BALSAMIC VINEGAR: ONE OF THE TYPES OF VINEGAR WITH AN OLDER TRADITION
In Italy, we also appreciate very much balsamic vinegar, with its sweet and sour taste. Of the various types of vinegar, this deserves separate mention because of the ancient tradition that concerns it, in particular for balsamic vinegar of Modena and balsamic vinegar of Reggio Emilia. In ancient times this product was obtained with spontaneous acidification – carried out for long periods in open barrels to promote the exchange of oxygen between the liquid and the atmosphere – of the liquid deriving from the alcoholic fermentation of must, subjected to a direct flame process. Thanks to this procedure the particular aroma and density emerged. As evaporation took place, the contents were poured into smaller and smaller barrels, even for decades. From this process the Traditional Balsamic Vinegars of Modena and Reggio Emilia are born, both characterized by the PDO concession, well distinguished by the less prized balsamic vinegar of Modena PGI. Currently, some balsamic vinegars are also obtained by mixing wine vinegar and concentrated must.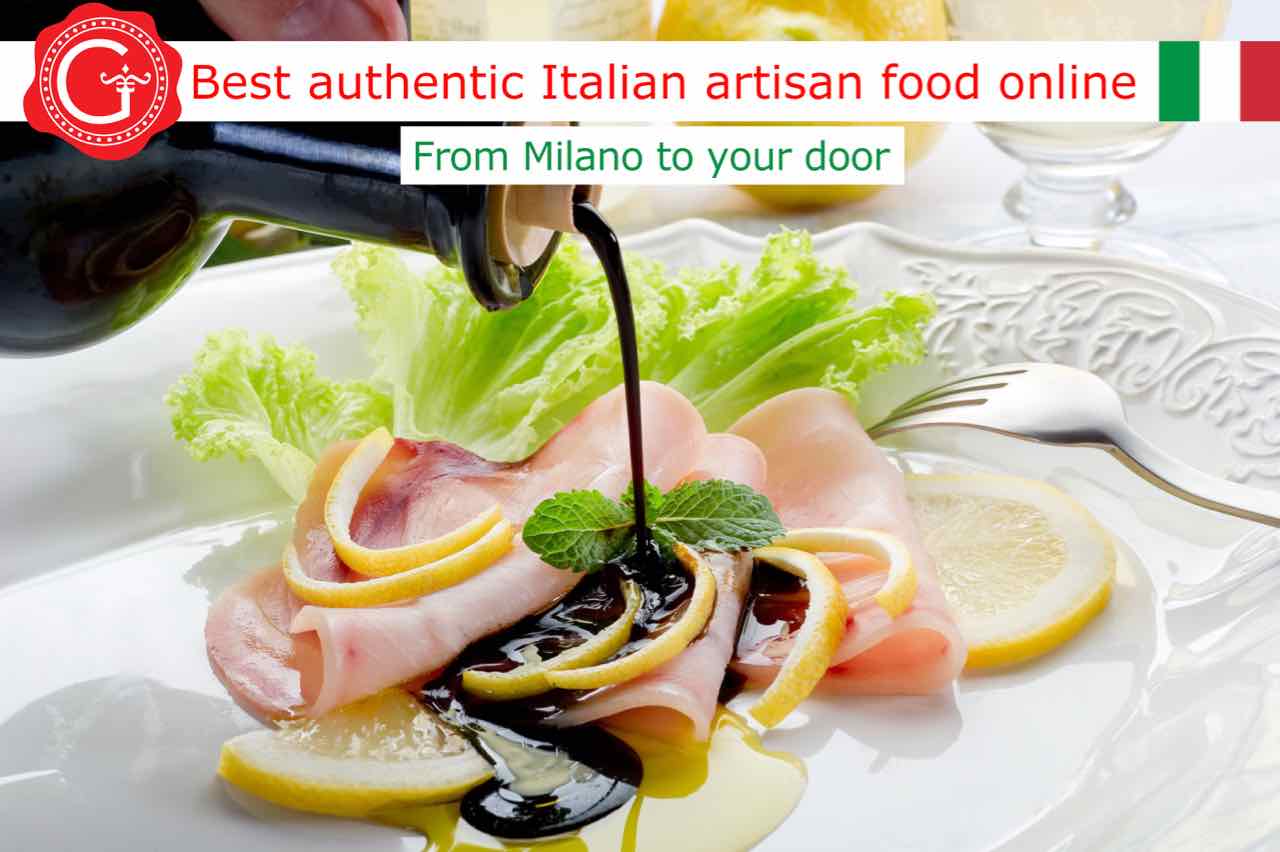 IF YOU ENJOYED THE ARTICLE ABOUT THE TYPES OF VINEGAR, SHARE IT AND SIGN UP TO THE GUSTOROTONDO NEWSLETTER!
Gustorotondo Newsletter informs you about good Italian food, Italian recipes and cuisine, Italian artisan producers, tasty & healthy food products and exclusive offers