Gustorotondo.it is a web store, an Italian food shop specialized in selling online the best authentic Italian food.
The habit of shopping online is spreading more and more. Many people are turning to online stores to save on clothing, footwear, accessories and other product categories, and to find a wider range of products.
Also the excellence of Made in Italy products and Italian food find their space among successful ecommerce. Typical Italian food products and good food in general, in fact, are not always close at hand. Also in Italy, at the supermarket or at the shops near home it can be difficult to find the following:
top quality food, made with high-quality ingredients
real artisan and traditional Italian food;
high-quality organic food products;
elegant and fine packaging and food hampers for personal or corporate food gifts.
Gustorotondo Italian food shop was born from the desire to meet the needs of those who want to buy online selected and high-quality Italian food.
BUY THE BEST ARTISAN ITALIAN FOOD AT GUSTOROTONDO ITALIAN FOOD SHOP
ONLINE FOOD SHOPPING: A GROWING TREND
Typical regional products are finding a lot of space on the Internet.
Some food producers decide to combine the direct sales activity with ecommerce sales, and there are Italian food web stores who decide to sell online the Italian food specialties that are more requested by users. Some web stores propose only high-quality Italian food, while others fit into this market also with lower quality products.
When searching for traditional Italian food online and in general for Italian food shops, it is important to try to understand the quality level of the proposed Italian products.
If you are fond of good food, always try to understand the real quality of the proposed Italian food, and look for retailers you can trust.
On Gustorotondo Italian food Shop you will frequently find informations about the producers, the production methods, the ingredients used to make the food products. Transparency is one of the strengths of our ecommerce: it contributed to gain the trust of customers in Italy and abroad.
Italian foods at our web store
Visting Gustorotondo.it web store you will find, among the artisan Italian products that you can purchase online, a wide assortment of:
The catalog of our food products is periodically updated and we favour Italian artisan companies and farms that practice sustainable agriculture. We also offer our customers some Italian foods that are very difficult to find.
GUSTOROTONDO ITALIAN FOOD SHOP AND AUTHENTIC ITALIAN FOOD ONLINE SHOPPING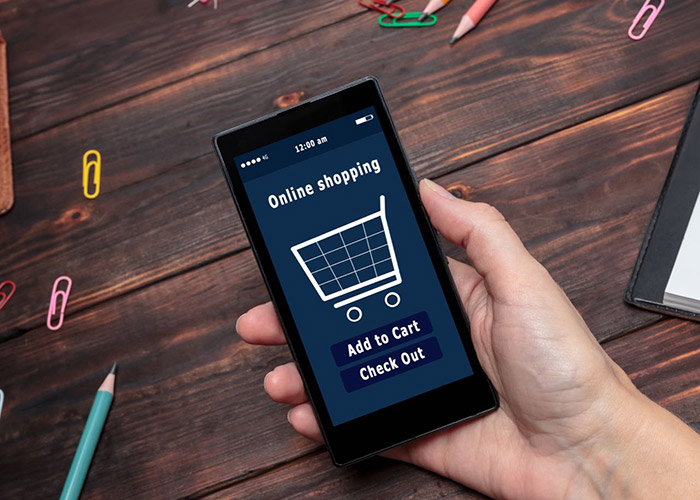 Our Italian food shop was born as a boutique of Italian food and wine specialties in the center of Milan. We like to imagine it as a small space entirely dedicated to good food, where to enter without haste. We are not, therefore, an online supermarket: we created a web store in which, together with good food, healthy food and fine food, you can find explanations and advice on nutrition and Italian cuisine. At Gustorotondo Italian Food Shop we care about every detail of the browsing and purchasing experience, and we try helping our customers follow a conscious food style. Gustorotondo is not just an ecommerce, but a virtual platform to share the culinary culture of Italy.
Tasty Tales: a blog accompanying authentic Italian food online shopping
Our blog, Tasty Tales, helps the user understanding Italian traditions, Italian cuisine, Italian diet, Italian recipes and ingredients, and therefore being more aware when shopping food online. Many lovers of good food and typical Italian foods, in fact, sometimes do not know well the "history" that lies behind them. Flipping through the pages of our blog you can find out, for example:
GUSTOROTONDO ITALIAN FOOD SHOP: CAREFULLY SELECTED FOOD AND ITALIAN CULTURE
At Gustorotondo Italian Food Shop you will find carefully selected Italian food products. What does this mean? It means that before inserting a product in our store:
we know the potential supplier companies, establishing personal relationships;
we test the food quality, looking at the ingredients and tasting;
we prefer companies that use sustainable agricultural methods.
This shows that behind our e-commerce there are people who love good food, real flavors and genuine products. For us, eating is not just a way to satisfy appetite, but also an opportunity to rediscover territory and identity. We help spreading the culture of good food. In our Italian food shop we like to give customers a wide experience of the Italian cuisine and excellent products.
ONLINE FOOD SHOPPING: TAKING CARE OF THE DETAILS
Whether you live in London, Dublin, Berlin, Budapest, Paris, Madrid, Vienna or any other city or town, you can buy online authentic Italian food products within a few clicks. Gustorotondo's online shopping services will allow you to order and receive the products you within a few days. A practical way to always have on your table the authentic flavours of Italian food.
Our staff takes much care of the packaging of the products you order, to guarantee that they maintain their organoleptic and nutritional properties unaltered. On request, we also make personalized gift boxes and Italian food hampers, because we believe in the unique value of each person.
Through the care of every detail, we try to establish relationships of trust with our customers. Shipments are tracked, and online payments are reliable and secure.
Is shopping Italian food online difficult?
Shopping online on Gustorotondo Italian Food Shop is easy and intuitive. Browse through the categories of Italian food items you are interested in; discover the products and add them to the cart.
If you have uncertainties on how to proceed with the purchase or concerns regarding the description of any item, you can contact us at our addresses. We are always available and will gladly guide you in choosing and buying online. We'll also be pleased to advise you on the possible pairings of products that you can shop on our web store. Our staff will help you solve any issues during your browsing.
SIGN UP TO THE GUSTOROTONDO NEWSLETTER!
Gustorotondo Italian Food Shop Newsletter informs you about Italian recipes, Italian artisan producers, tasty & healthy products and exclusive offers.