GUSTOROTONDO: TRADITIONAL ITALIAN FOOD SHOP
Gustorotondo was born as a traditional Italian food store in the center of Milan, and then started the e-commerce business. Now you can buy traditional Italian food online on Gustorotondo from all over Italy, from England, from Germany, from Netherlands, from the Czech Republic, and from all the other European countries.
On Gustorotondo you find carefully selected traditional Italian food online.
The traditional Italian foods you find on Gustorotondo are the result of the work of companies that work with the best ingredients and recipes.
We know the manufacturers, and we test the quality of the products also with regard to flavors!
People who work in Gustorotondo Italian Food Shop are passionate about good food, and also wish to promote the culture of good Italian food.
We wish that those who visit our online store can experience the history of Italian culinary products and culture.
SHOP ONLINE THE BEST TRADITIONAL ITALIAN FOOD
On Gustorotondo you find the best artisan traditional Italian foods.
We look for producers who have high-quality standards, and we offer artisan Italian good products that enhance the tradition and authentic flavours of Italian cuisine.
Shop online the best authentic artisan Italian food at Gustorotondo!
Traditional Italian food online shopping: taking care of the details
At Gustorotondo Italian Food Shop we are attentive to every detail.
The packages are made with care, in order to ensure that the products maintain their nutritional and organoleptic properties.
Shipments are tracked, and payment systems are secure.
We ship to Italy and throughout Europe. Whether you are in London, Dublin, Berlin, Budapest, Paris, Madrid, Vienna or any other city or town, you can buy online traditional Italian food within a few clicks.
Browse the categories, choose the traditional Italian foods you prefer and receive them directly at home.
If you have doubts about how to make the purchase, or you want more information about the products, contact us. We are always available, and we will be happy to provide you with information on possible pairings for the preparation of excellent Italian dishes.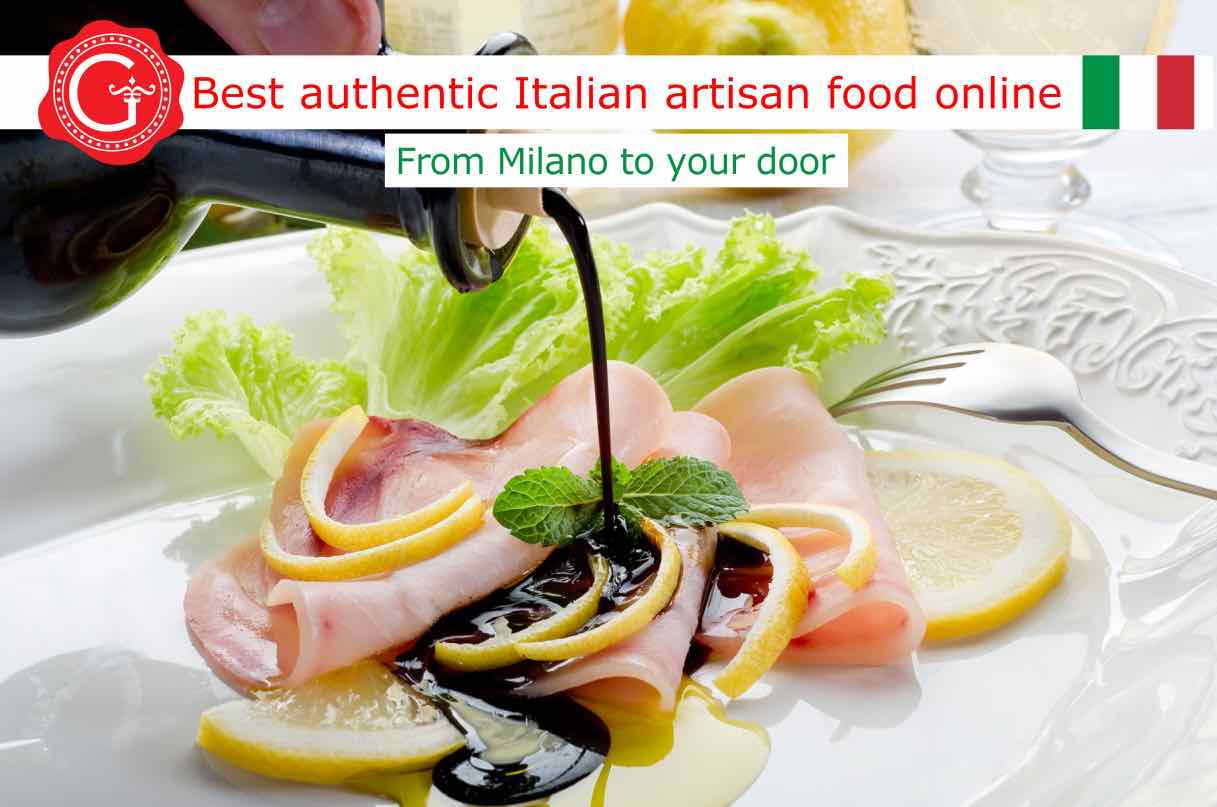 The advantages of buying traditional Italian food online
More and more people decide to buy traditional Italian food online. The most obvious advantages are:
economic savings; in particular, on Gustorotondo, we try to maintain adequate, not excessive margins, giving customers the possibility to save money
time savings;
energy savings: online shopping is delivered at home;
the ability to buy at any time and from anywhere, both from desktop and mobile devices.
Tasty Tales: a blog accompanying traditional Italian food online shopping
Tasty Tales is our blog. Inside you will find information to understand traditional Italian foods, Italian cuisine, Italian diet, Italian recipes and ingredients,
Among the pages you can find, for example, articles concerning:
TRADITIONAL ITALIAN FOOD AND ITALIAN CUISINE
Traditional Italian foods have an important place in Italian cuisine. However, tradition is not immobility: there are changes also in the ingredients and recipes. For this reason, we are also attentive to culinary novelties.
Even the restaurant world in Italy is alive and evolving. Just think of the restaurants recommended by the Michelin Guides, which often offer innovative menus. Or the risotto recipe, which has changed over time.
In addition to taking traditional Italian foods into consideration, Gustorotondo is sensitive to innovation and authenticity. We offer authentic Italian foods with great attention to the ingredients and quality.
IF YOU ENJOYED THE ARTICLE, SHARE IT AND SIGN UP TO THE GUSTOROTONDO NEWSLETTER!
Gustorotondo Newsletter informs you about good Italian food, Italian recipes and cuisine, Italian artisan producers, tasty & healthy food products and exclusive offers